Friday 5 May was a great day for us at Polo Plast! The Minister of Economy and Finance Giancarlo Giorgetti visited our headquarters in San Stino di Livenza.
In Italy, the Ministry of Economy and Finance (MEF) is one of the most important ministries playing a crucial role in economic, financial and budget policy.
It was a real privilege to have had the chance to meet him and introduce him to our company which, since 1994, has been the reference point for packaging in the ice-cream, pastry, catering and restaurant sectors.
"These are Italian miracles," commented Minister Giorgetti, "sustained by the courage of entrepreneurs supported by the strength of the family".
The day started with a welcome from the Minister to all the company employees, and then continued with a visit inside the production departments and to the new warehouse. Minister Giorgetti was able to discover all of our production lines, from the semi-finished product to the packaging stage, talking with our experts and machine operators.
It was also an opportunity to discuss the difficulties we face every day in our sector, regulatory restrictions and prohibitions, innovation and compostable materials, and our new Reusable line.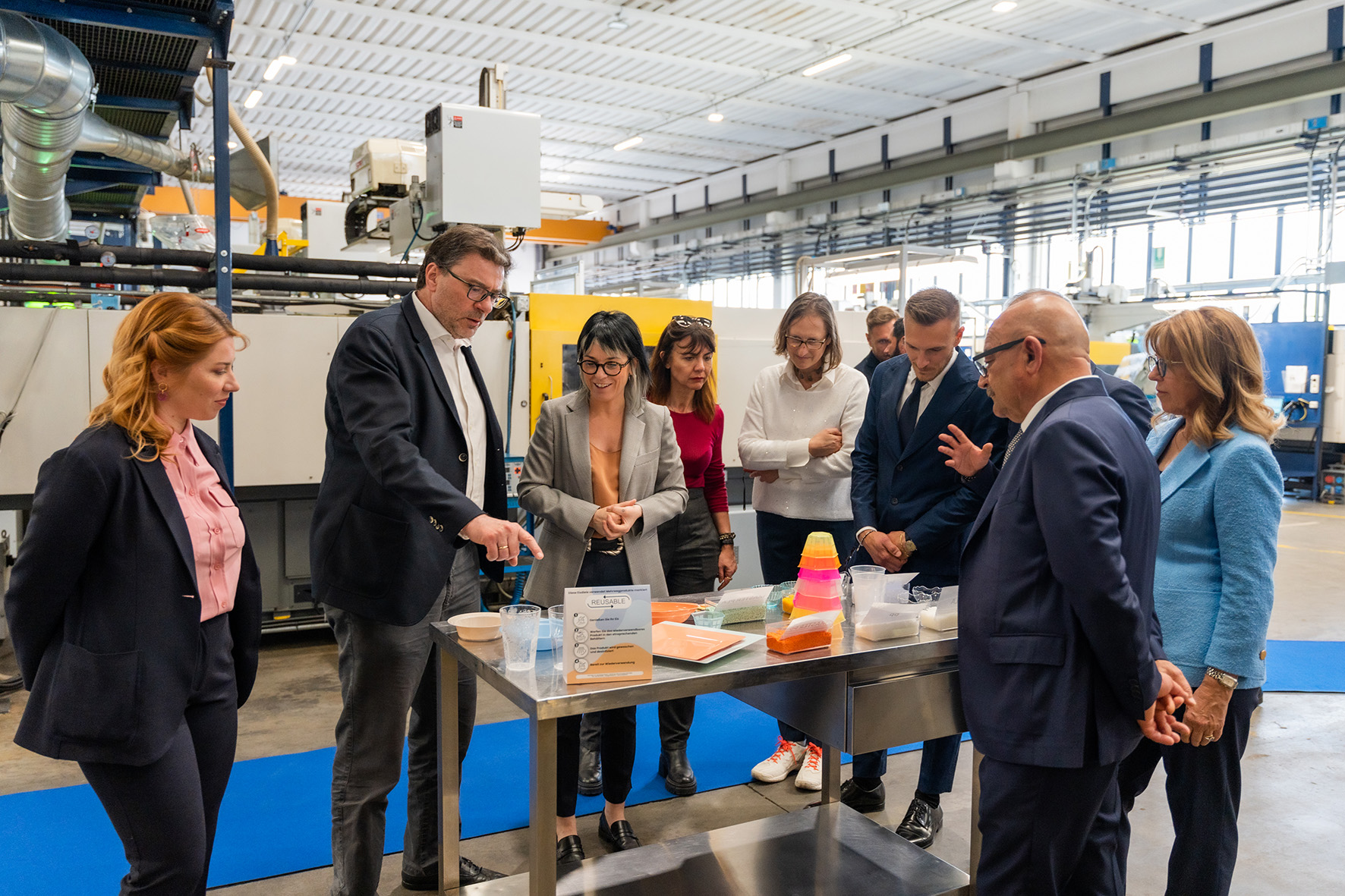 At the end of the plant tour, Minister Giorgetti entertained the industrialists, craftsmen and small businesses in the area present with a speech.
"The entrepreneur takes up the challenge" the Minister commented, "every day he is on the markets, finds difficulties, overcomes them, asserts himself, and gives wealth to his employees and society".
This event represents an important sign for our company. It was an opportunity for discussion, sharing, collaboration and closeness of the institutions to the companies in the area.
We would like to thank Minister Giorgetti, all the companies present, and our employees for their extraordinary commitment and the success of this day.