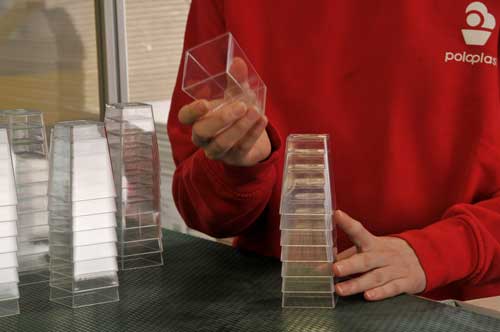 Excellence
Thanks to our constant commitment, Polo Plast also obtains the BRC PACKAGING - GRADE AA+ and ISO9001:2015 certifications for the year 2023 with the MAXIMUM VOTES. A responsibility we have been carrying out since 2013. We have voluntarily decided to be subjected regular unannounced audits to ensure the quality of our products and the safety of our operations.
Security
We are synonymous with guarantee for the customer who has the certainty of dealing with an established, highly competent and constantly evolving company.
Our certifications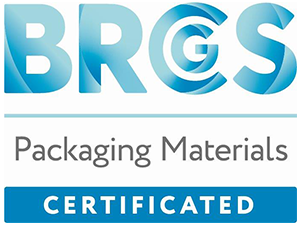 BRC PACKAGING GRADE AA+ CERTIFICATION
The BRC PACKAGING standard was created with the intention of giving guarantees regarding the hygienic/sanitary safety of materials that come into contact with food. This standard is private and developed by BRC - British Retail Consortium and is addressed to: producers of food contact materials (MOCA), users of packaging intended for food contact. Also for the year 2024, Polo Plast has decided to carry out unannounced audits, in which, without prior notice from the auditing body, it is verified that the required procedures and standards are respected.
---
ISO 9001 is an internationally recognised standard by ISO (International Organisation for Standardisation) for the creation,implementation and management of a Quality Management System for any public or private company. The standard was last updated in 2015 and is called ISO 9001:2015.
It is recognised as the basis for creating a system that ensures customer satisfaction and improvement in any company and, therefore, many companies have it as a minimum requirement for their suppliers. Also for the ISO9001:2015 certification, Polo Plast voluntarily undergoes a unannounced audit.
---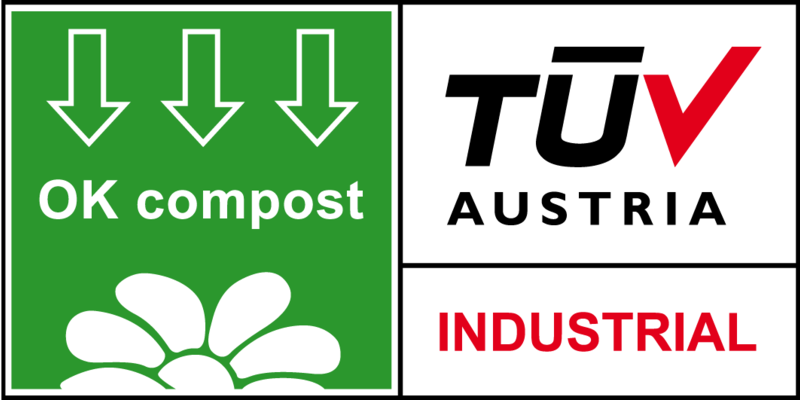 Issued by TÜV Austria, a certification body authorised by the European Bioplastics Association, it guarantees that the packaging or products are biodegradable in an industrial composting plant. This applies to all their components, inks and additives. The products also comply with the requirements of the European Packaging Directive (94/62/EC).
---
Issued by TÜV AUSTRIA certifies that the products comply with EN 13432. By awarding the OK compost INDUSTRIAL and Seedling logos, TÜV AUSTRIA certificate holders can have their compostable products recognised throughout the European market.
---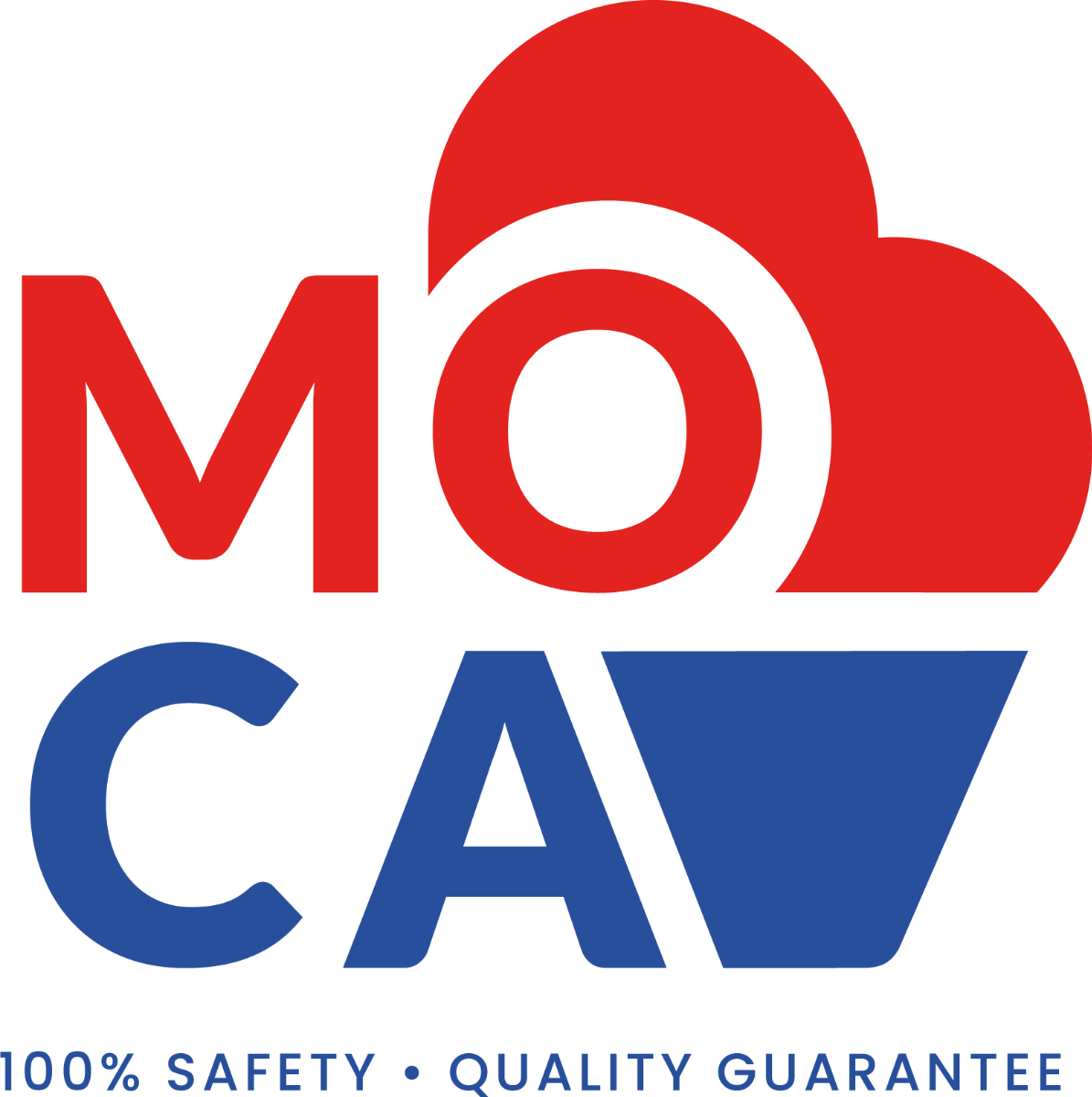 QUALITY GUARANTEE 100% SAFETY
Within the European Community there are regulations governing the hygiene of MOCAs: Materials and Objects in Contact with Food. The safety of these products is guaranteed by a set of regulations that ascertain their conformity for food use. The new Legislative Decree No. 29 of 10/02/2017 also introduced sanctions for violating the obligations established by these regulations.
A 100% healthy dish is not enough: you also need a 100% safe container.
Poloplast chooses to make a difference. With this logo we are finally making our path visible and guaranteeing our products 100% safe. Everything worthwhile has a cost, but it is a cost with a smile.
---
A TRANSPARENT AND DELIGENT COMPANY
In 2021 Poloplast received the Legality Rating with a score of ★++ from the Competition and Market Authority. This is an important recognition for the company, whose main objectives include transparency of service and clarity of conditions.
The legality rating represents a tool for the promotion of ethical principles within entrepreneurial activities, through the assignment of a score awarded on the basis of compliance with the criteria of legality and, more generally, the degree of attention in the proper management of one's business.